I Am a Doctor | Expand Your Practice with Ortho-Tain® | Complete Product Information | Get Started Now | Diagnostic Service & Support | Order Forms | Ortho-Tain® Testimonials | Monographs | Seminar & Convention Schedule | Research & Ortho-Tain® References | Ortho-Tain® for International Clients
---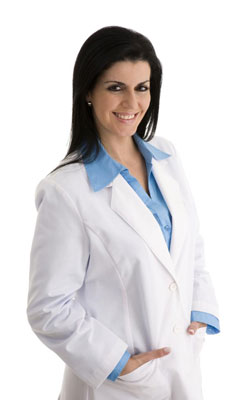 Become an Ortho-Tain® Provider
Dentists, pedodontists and orthodontists–learn how these advanced orthodontics to straighten teeth without braces can easily be implemented into your practice. As an Ortho-Tain® Provider, you can become the authority for removable orthodontic and TMJ treatment in your area, making beautiful healthy smiles accessible to even more families.
We invite you to enjoy faster correction results and real TMJ relief. Experience the clear solution to visibly straighten teeth without braces using the proven, affordable and advanced orthodontic products and techniques offered by Ortho-Tain®.
Getting Started as an Ortho-Tain® Provider
Learn how to get started using Ortho-Tain® appliances in your dental practice here. Our instructional methods are optional, so you can select the best for you from the following option(s):
 Click Here for Doctor Catalogs
Lectures-Doctors ~ can attend one of Ortho-Tain®'s lectures held in New York, San Francisco, Costa Mesa or Chicago. These 2-day lectures are taught by the inventor of Ortho-Tain® appliances Dr. Earl O. Bergersen DDS, MSD.
DVDs ~ Lecture DVDs that instruct on Nite-Guide® and Occlus-o-Guide® are available for purchase. Continuing Education credit will be received.
Case Diagnostic Service ~ Send us a photocopy of your models and one of our doctors on staff will perform a complete evaluation of your patient. Within 2 weeks you will receive a diagnosis and an appliance for your patient.
Information packets ~ Are always available by calling 1-800-541-6612 or emailing us atorthotain@gmail.com.
Expand your practice and improve the long-term orthodontic health of your patients with our easily adaptable education system. We work with all of our doctors to ensure the best health of your patients. Our philosophy of partnership is geared towards providing efficient, effective, and affordable treatment for your patients. Our advanced orthodontics for children and adults provide you with a new technique that will lower your overhead costs while increasing your bottom line and expanding your practice.